TAX MAX

FIND OUT HOW YOU CAN DOUBLE YOUR DOWN PAYMENT UP TO $1200 WHEN WE FILE YOUR TAXES! TAX MAX WANTS TO ASSURE OUR CUSTOMERS RECEIVE THE MAXIMUM REFUND!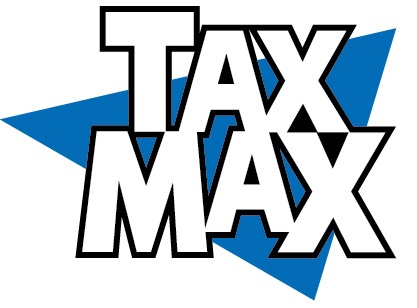 1) Why file with Tax Max? – Tax Refund Services (TRS) Tax Max wants to assure our customers shall receive the maximum refund that they are legally entitled to. Since 1995, TRS Tax Max has prepared close to 1 million tax returns for clients throughout the entire United States. TRS Tax Max offers free audit assistance and is open ALL-YEAR round to support all customer needs. We know how hard you work every day for your paycheck and that is why TRS Tax Max continues to offer our services for a fee that is significantly below the industry average.
2) Tax Max Benefits -
Outstanding Customer Service
Your taxes are being prepared by a National Company
Fast, Easy and Affordable
Lower Fees = Larger Checks
Guaranteed maximum refund with our Accuracy Guarantee
Open All Year Round
Save money. Save Time.
FREE Audit Assistance
Additional copies of prior year returns filed with Tax Max for FREE on MyFederalCheck.com
And much more…
3) How do I Contact TRS Tax Max or retrieve a copy of my tax return? – TRS Tax Max offers a website for the consumer at www.myfederalcheck.com. Through this website you will be able to contact TRS Tax Max, retrieve additional copies of your tax return and track the status of your refund.
4) The Tax Max Pledge to you! – At TRS Tax Max, our sole purpose is to provide our customers with the outstanding quality customer service they deserve. Since 1995, TRS Tax Max has specialized in tax preparation and electronic filing for customers in all 50 states. We have structured our program to give everyone maximum results with minimal time, effort and cost. We want every customer who files with TRS Tax Max to be assured that they will be treated fairly, experience outstanding customer service and receive the maximum refund that they are legally entitled to.